There is a Robert Frost's Saying that those who work to make a living read one way, and those who pursue their dreams, whether at a job or as Entrepreneurs, comprehend totally differently. #KeySuccessIdeas - Of course Robert Frost is well known for beautiful poems, and this line is particular: "Two roads diverged in a wood, and I -- I took the one less traveled by, and that has made all the difference." This blog post is not about the above 3 lines of Frost's poem "The Road Not Taken" - although I encourage you to read it, it is quite exquisite. 
The Frost's Quote I am referencing is: "The brain is a wonderful organ; it starts working the moment you get up in the morning and does not stop until you get into the office." Hum, so much truth to smack us into a necessary awakening. This quote separates those who work a job and those who are driven by their career, business, or entrepreneurial endeavor. Either are neither good nor bad - they are simply choices we make; we simply need to learn to accept the consequences of both. 
To be an Entrepreneur is to be driven by an inner belief that Success is the only Outcome possible. That when failure rears its head it is viewed as an event through a process that leads to Success. As an example you decide that your goal in 2020 is 20 listings for the year, and you realize that you may have to go through 100 appointments and lose 80 but still get your 20 Listings for the year. The outcome is never in question; the approach maybe tweaked and enhanced but the 20 Listings are going to happen. Few approach their Businesses with this mindset - they prefer looking at the forces of the market, or the brokerage, or their surrounding and let those influences dictate their goals for the year. Again, it is simply a Choice. 
For these highly motivated Entrepreneurs the drive to do their best intersects with the desire to be the best; and the true competition is mostly with themselves. Self-Driven Entrepreneurs think this way: "I know that there are Real Estate professionals who generate 20 to 50 listings a year - there is no reason I cannot be one of them." What they do next is the important part: They seek mentors and trainers in their field; they study the systems of others and are not afraid to ask questions; they seek these top producers and befriend them so they can rub off on them; but their bottom line is the moment the plan has been formulated they work their plan regardless of their emotions or fears. 
Here are few quotes to motivate the Self-Driven Entrepreneur in you: "Either we are running 'from' what we fear, or running 'towards' what we fear. The former is a choice driven by fear, the latter is an action inspired by it." -- Craig D. Lounsbrough. "When others tell you it can't be done; Smile and Nod - Don't Argue. Then Get to work on your Plan using their distrust as fuel for your Success." -- Key Yessaad. And this last one says it all: "If you don't drive your business, you will be driven out of business." -- B C Forbes.  - #8WeekSuccess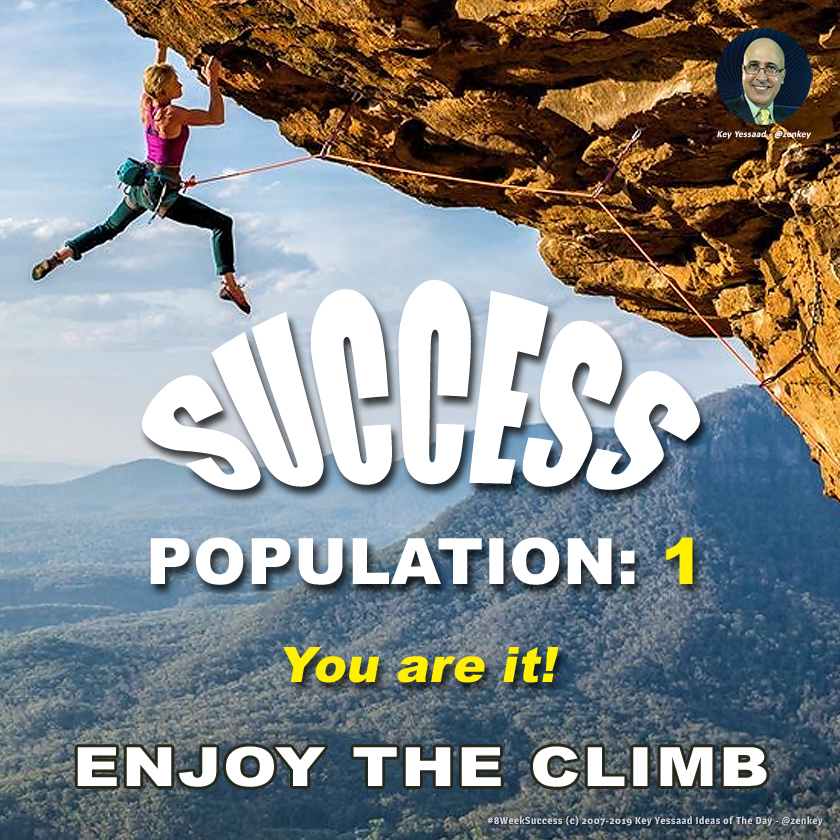 Written and Shared by Key Yessaad, Master Real Estate Strategist, Veteran Real Estate Trainer, Expert SEO Consultant, Internet Marketing Specialist, and Business Mentor/Coach. (910) 538-6610 - https://www.realestatewebtrainer.com/ 
Related Hashtags: #Drive #Results #Planning #Entrepreneur #KeyWorkshops #RealEstate #RealEstateMentoring #Motivation #Inspiration #RealEstateBootCamp #Success #RealEstateSEO - #RealEstateCoaching #RealEstateTraining #KeySuccessTraining #LiveTrainingRE #Agents #RealEstateMotivation #KeyTrainingWorkshops #Realtor
Categories: Key Success Ideas, Entrepreneurial Reality, Real Estate Business