There is an old saying that I like to remind my students to be mindful of: "We Get What We Focus On!" and it has many sides of interpretation; the easiest one is a positive affirmative side; #KeySuccessIdeas - if you choose to focus on the Good and help it become part of your daily existence, the "Good" will start flourishing in your life. I am sure you can also see the negative interpretive side as plain as day. 
I want to bring your attention to this mantra from the creative side - if you are reading this blog it is because you are an entrepreneur and probably a Real Estate Professional, and therefore must understand the importance of Goals. Let's us look at the mantra "I Get what I Focus On" from the point of view of Listings. 2020 in upon us shortly, and you know that to have a great career as a Successful Realtor you will need to get listings, namely helping Local Homeowners List and Sell their Properties; so obviously you will focus on Getting Listings in 2020. 
For the Mantra/Affirmation to work you have to apply it more precisely; you would say something like: "I Get What I Focus On - and I will focus on Getting 12 Listings in 2020." Now this is very precise; this is very good; we can build a Plan around this Statement of Intention. Who determines the number of listings? You do! At this stage the work begins; and it starts with the realization that those listings will not walk into your office by themselves - you will have to go out there and get them. 
By being a Real Estate Professional you have chose to be in the Business of asking for Appointments - the sooner you realize this is your job, the sooner you will start producing Results. The Challenge with our Industry, especially the recruiters in our industry, this truth is not hollered loud enough. The perception of many new Agents is that they show up to the office and the broker gives them Business to work on; they have not embraced that Real Estate is an Entrepreneurial Endeavor NOT a Service Industry Job. 
In order to go after 12 Listings, you know that you have to create 20 to 25 Good Appointments with Homeowners in 2020; the ones who are thinking about Selling their Home. You know that these types of Homeowners do exist; you just don't know who they are precisely. Each year, for every 1,000 Homeowners, 55 to 65 List and Sell their Properties. Therefore you realize that you have to ask on the phone and face to face 25 to 35 people in your community, on a weekly basis, if they are thinking of selling. You do this you get your appointments, and therefore you get your 12 Listings. 
The challenge that agents face is they don't like doing the last part – the asking part; therefore those who do ask get the listings and those who don't ask, don't! So when you are saying the Affirmation: "I Get What I Focus On - and I will focus on Getting 12 Listings in 2020." - what you are truly committing to is: "I Get What I Focus On - and I will focus on Getting 12 Listings in 2020; Therefore I will ask 25 Homeowners Weekly if they are thinking about Selling their Home." If you accept that your job is to ask 1,250 Homeowners each year in order to get the income you want, and flourish in your Career - then welcome aboard; we are looking for courageous agents such as you. If you plan on being an Order-Taker in our industry be aware you will have to compete quite a bit; we have way too many passive agents with Real Estate Licenses. 
Let me share a hidden Good News; every agent who took on the above ideas and consistently worked their 1,250 Property Owners a Year closed more than 20 Transactions a year and earned more than $100K in Gross Commission - so rejoice, the work pays off!  - #8WeekSuccess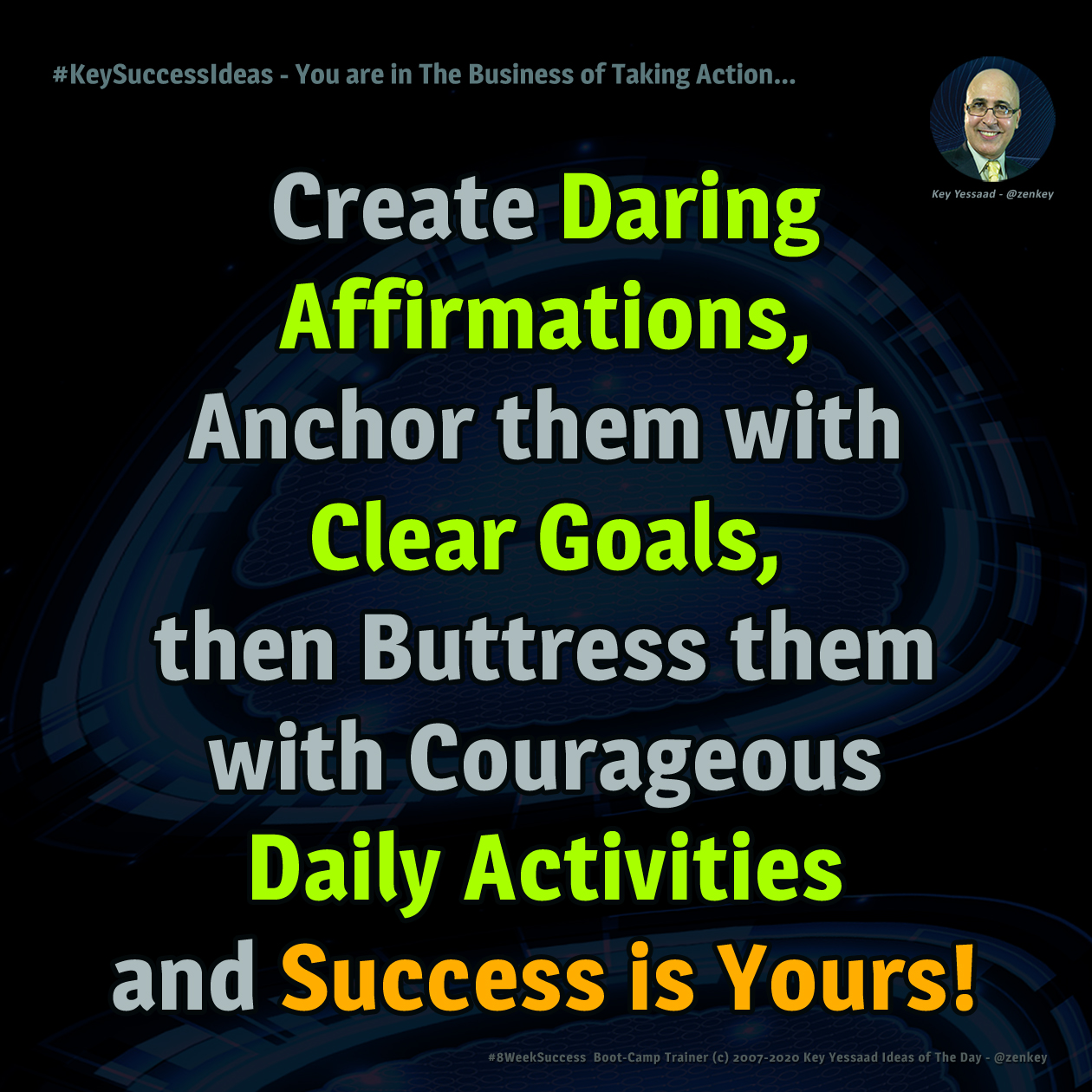 Written and Shared by Key Yessaad, Master Real Estate Strategist, Veteran Real Estate Trainer, Boot-Camp Instructor, Expert SEO Consultant, Internet Marketing Specialist, and Business Mentor/Coach. (910) 538-6610 - https://www.realestatewebtrainer.com/ 
Related Hashtags: #Ask #Goals #Listings #Entrepreneur #KeyWorkshops #20in20 #RealEstateBootCamp #RealEstate #Inspiration #Success #RealEstateSEO - #RealEstateMentoring #RealEstateCoaching #Motivation #RealEstateTraining #KeySuccessTraining #LiveTrainingRE #Agents #RealEstateMotivation #Realtor
Categories: Key Success Ideas, Real Estate Business, Entrepreneurial Reality