Let us start with a simple working definition of what it means to be an Authentic Real Estate Professional; I argue that it means that you bring to your Real Estate Buyers and Sellers Solutions that allow them to Win!
For Real Estate Buyers it is being able to narrow them to the Home of their dreams, within their affordability matrix, and working on all the steps that help them get into it with the least amount of headaches…
For Real Estate Sellers it is being able to understand their Motivation to Sell, Design a Pricing Strategy, and working a Deliberate Marketing Plan for all the Steps and entities involved to secure a closed Transaction for the Highest Price the market bears, within a short period of time…
You will be able to measure said Real Estate Authenticity with these defining Results:
Did you ask and then get a Video Testimonial?
Did you ask and then get referral business from your customer's Sphere of influence?
Did your Customers use their Social Media and talk about you?
Bottom Line: Did "1" Transaction lead to another organically?
In this post I will ask you to start looking at your Real Estate Business and have the courage to confront the following questions:
What is your Value Proposition in Real Estate? In Other words: Why should I hire you to represent me in a Real Estate Transaction?
How do you share said Value Proposition? Social Media, Blogs, Mailers, Videos, Ads, etc…
But most importantly: Are you Proud of What you are Selling?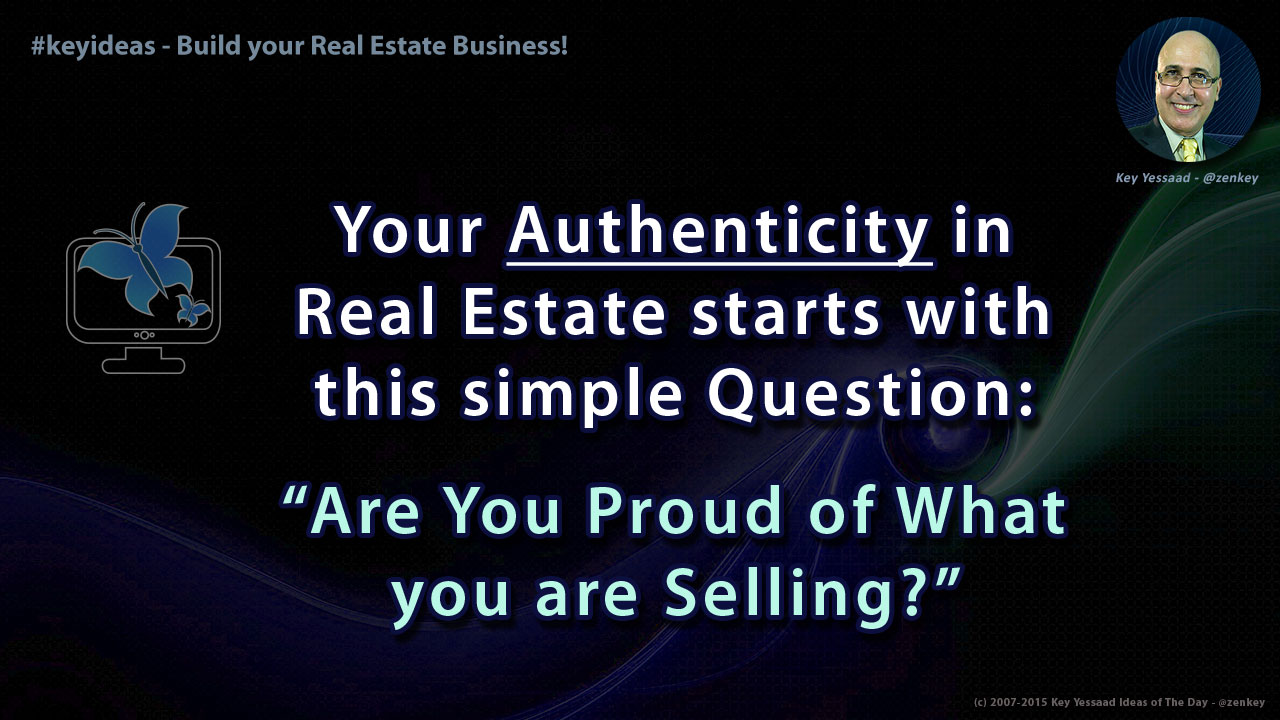 Ponder these important questions as you continue to build your Real Estate Career – your Authenticity will emerge from having the courage to stare down your career with both humility and courage!
About Key Yessaad: Key is a Real Estate Internet Strategist, SEO Trainer, and currently co-Trainer of the i-FAStTRAC Real Estate Training Program. Key has been a Trainer and Business Coach for the past 10 years focusing especially on empowering Agents develop the Skills and Habits of Web Services, SEO Strategies, Blogging, Internet Marketing, and Listing Marketing Success.
Categories: Real Estate Business, Real Estate Trainings